Welcome to Mote Wellness & Rehab, Inc.
Your Boynton Beach Chiropractor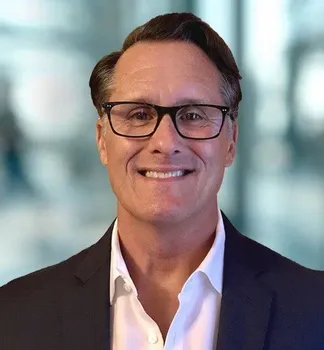 Dr. David Mote has been been providing chiropractic and physical therapy services to the communities of Boynton Beach, Delray Beach, Boca Raton, and Lake Worth, FL, and surrounding areas for over 30 years.
Before opening his practice, Mote Wellness and Rehab, Dr. Mote obtained his doctorate degree from New York Chiropractic College in 1989. He also earned additional training in chiropractic neurology from his alma mater, plus an additional 4 years of postgraduate training in chiropractic orthopedics from National Chiropractic College. To ensure that his patients receive up-to-date and comprehensive care, Dr. Mote improves himself yearly within his field of expertise through continuous education.
At Mote Wellness & Rehab, Dr. Mote and his team are committed to providing exceptional chiropractic and physical therapy patient care. They promote healing and recovery in a compassionate environment for the community members of Boynton Beach, Delray Beach, Boca Raton, Lake Worth, and surrounding areas.
Our practice regularly sees patients suffering from neck and back pain, nerve pain, radiating pain, numbness and tingling, sports, work, and auto accident-related injuries, disc injuries, sacroiliac injuries, joint injuries, arthritis, headaches, neuropathies and sciatica, and pinched nerves. The amount of pain a patient experiences will vary from person to person. Still, every patient that walks through our doors is treated as an individual, because while pain might not always be life-threatening, it can and does affect your ability to function, plus your quality and overall outlook on life.
Some of the treatments we offer for injuries and other musculoskeletal disorders include chiropractic adjustments and manipulation, mechanical traction, electrical stimulation therapy, ice/heat compress and interferential stimulation. This is supported by ultrasound therapy, therapeutic exercise, physical therapy, and aquatic therapy.
Dr. Mote and his team of experienced therapists are often available for same-day appointments, meaning that you can have your pain dealt with quickly. Additionally, you can expect consistent "one-on-one" quality patient care in private treatment rooms and spacious exercise areas.
If you are in need of a chiropractor or physical therapist in the Boynton Beach, Delray Beach, Boca Raton, and Lake Worth, FL areas, look no further than Dr. Mote and his team at Mote Wellness & Rehab. Please book an appointment today at our Boynton Beach locations by calling 561-742-3274.
Our Boynton Beach and Delray Beach locations offers a number of Chiropractic and rehabilitative services, some of these services include:
Hands on Adjustments/Mobilization's

Aquatic therapy

Physical therapy

Ultrasound

Electrical Stimulation


Cervical/Lumbar Traction

Therapeutic exercise

Home Stretches and Exercises

Private treatment rooms

Physician referral to specialists

Early and late evening hours

Two convenient locations

One-On-One Patient Care

Same day appointments

Equipment/tables cleaned and sanitized before and after every treatment
Boynton Beach chiropractor, Dr. Mote, invites patients throughout Boynton Beach, Delray Beach, Boca Raton and Lake Worth, FL and surrounding areas to discover how chiropractic care and physical therapy received at his office can improve their quality of life. Please feel free to browse the site and learn more about his innovative treatment options.